Temporary timetables from 18 January 13/01/2021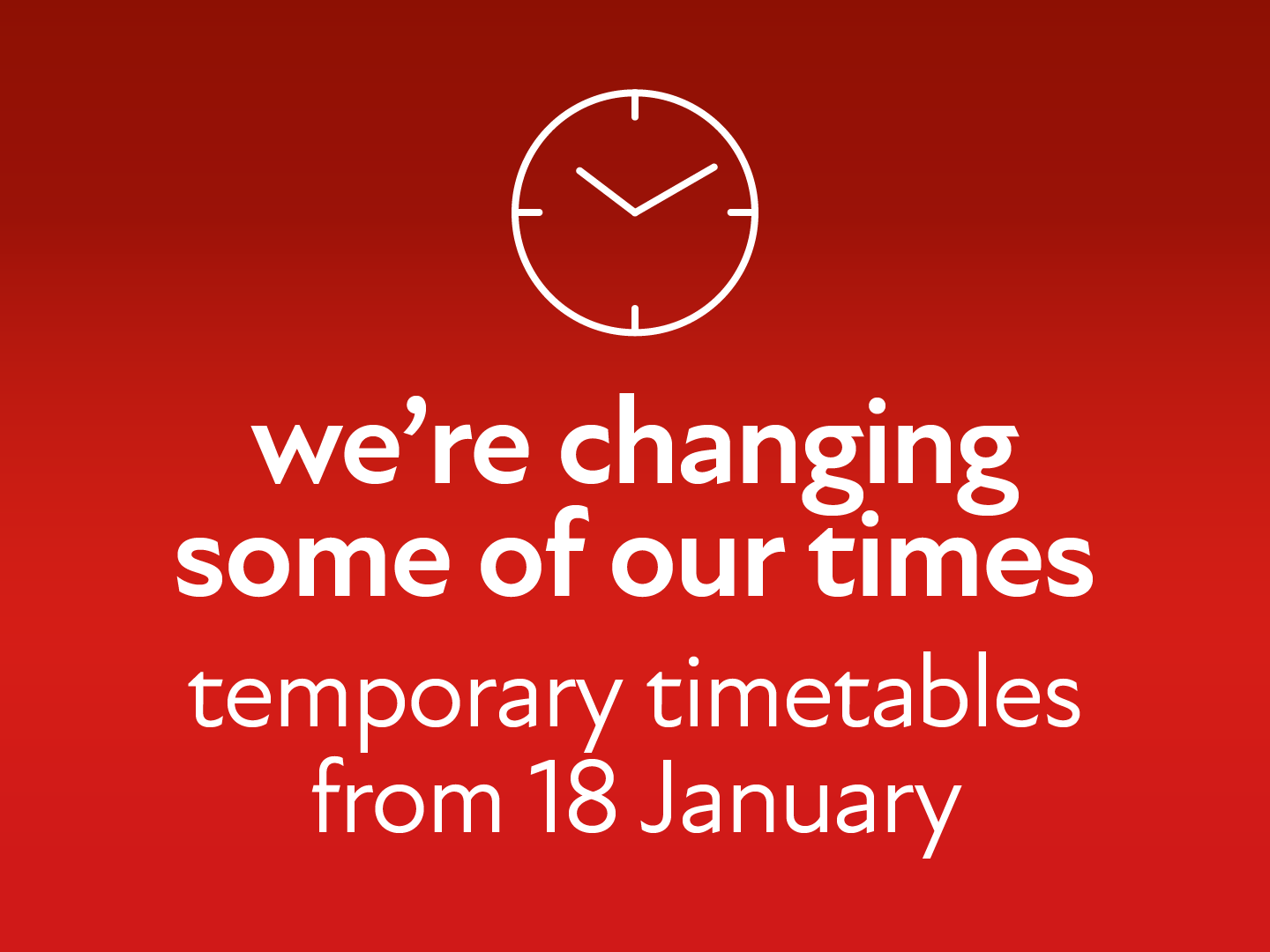 During the current lockdown less customers are travelling so, from Monday 18 January 2021 until further notice, we will be running a temporary timetable across most of our routes.
Some routes will see a reduced frequency, along with changes to times throughout the day.
A summary of changes by route is listed below, click on the route number to show temporary timetable.
Monday to Friday - hourly (0957 & 1357 Woking to Guildford and 1100 & 1500 Guildford to Woking will not run)
Saturdays - two hourly
Monday to Friday - hourly (1205 & 1605 Woking to Chobham and 1226 & 1626 Chobham to Woking will not run)
Saturdays - two hourly
route change - will run between Epsom & Cobham only (no journeys to Effingham)
Monday to Friday - two hourly
Monday to Friday - hourly
Saturdays - two hourly
no change to times on route 461
route change - will run between Kingston, Esher, West Molesey, Hersham, Weybridge & Brooklands
Monday to Saturday - one journey
route change - will run between Kingston, Esher, Hersham, Weybridge & Brooklands
Monday to Friday - hourly
Saturdays - two hourly
route change - will run between Hersham Green & Xcel only (use route 515 between Hersham & Brooklands)
Monday to Friday - hourly (1120 & 1520 Hersham Green to Xcel and 1148 & 1548 Xcel to Hersham Green will not run)
Saturday - two hourly
Monday to Saturday - Saturday times
Monday to Saturday - Saturday times