New timetables available now! 06/04/2021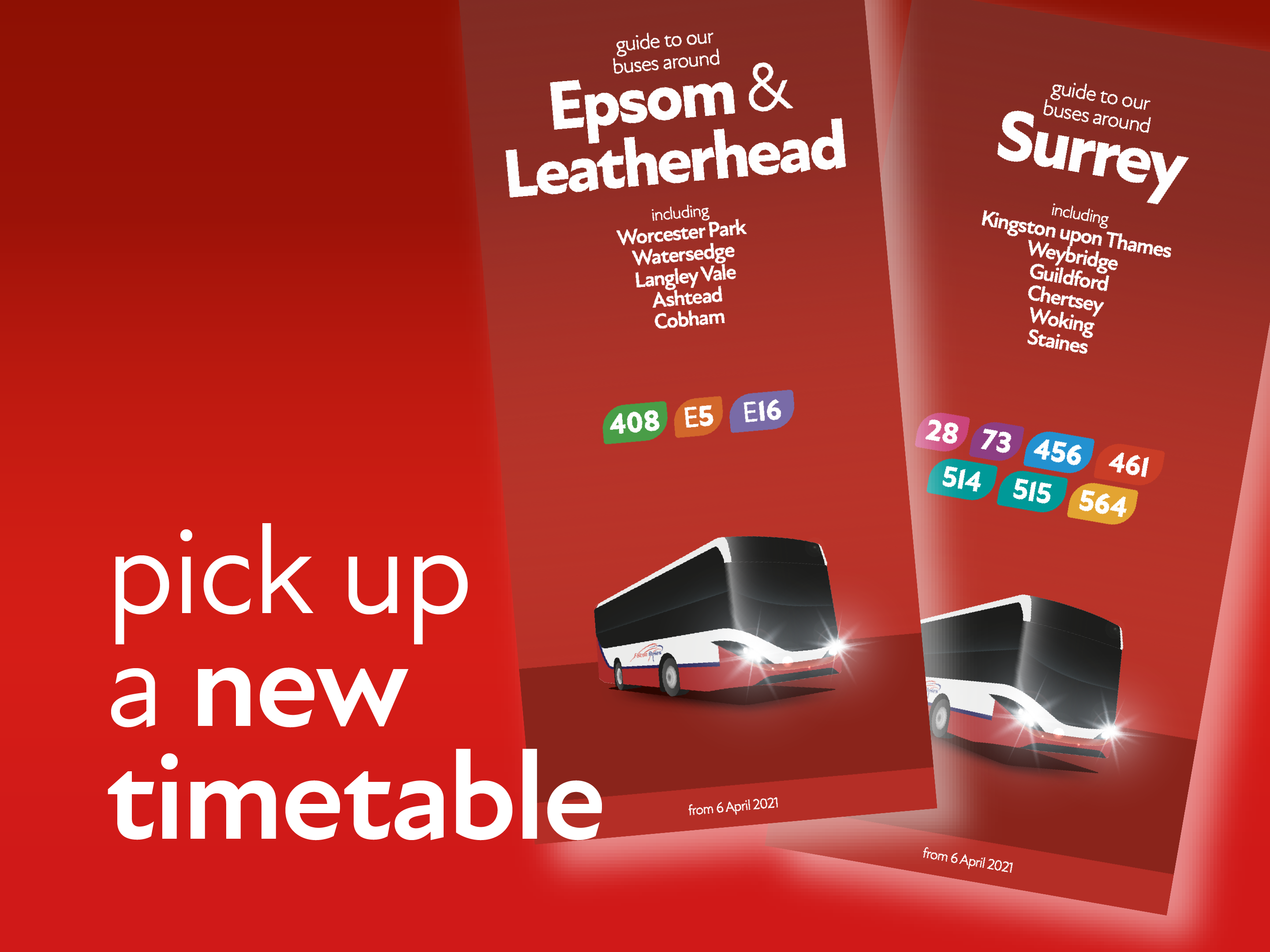 Our smart new look timetable booklets are now available to pick up onboard our buses!
They feature improved maps and timetable information to make travelling with us as simple as possible.
Our Surrey booklet features our main network of routes around Kingston, Weybridge, Staines, Woking & Guildford, and our new routes around Epsom & Leatherhead now have their own guide for the first time.
We look forward to welcoming you onboard again soon.