New Falcon routes 436 & 479 25/11/2021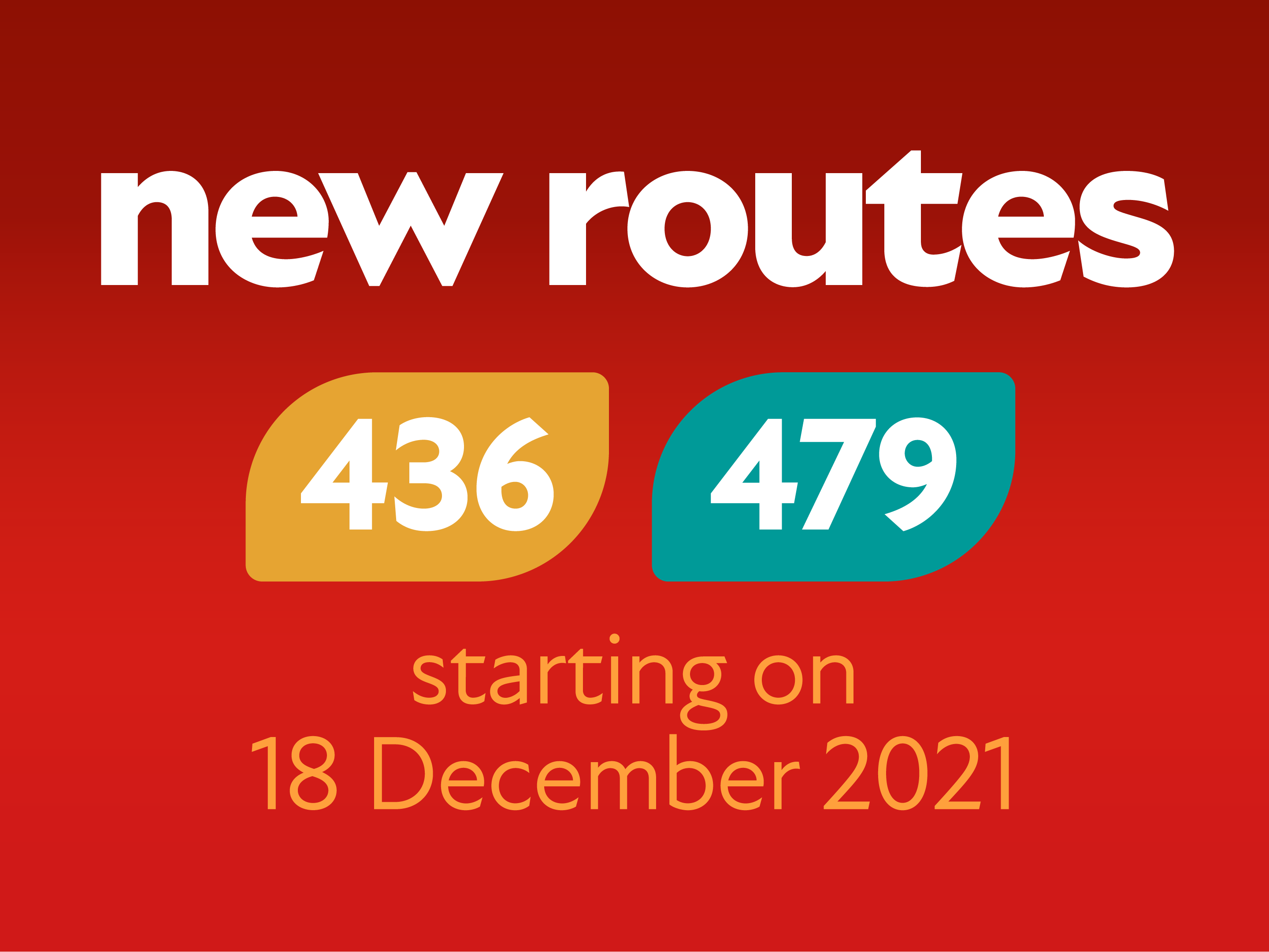 We're pleased to announce that starting on Saturday 18 December 2021 we will be running routes 436 and 479.
Route 436 runs between Woking, West Byfleet, Byfleet, Brooklands, Mercedes-Benz World & Weybridge and route 479 runs between Guildford, Bookham, Leatherhead & Epsom.
The new timetables are available to view by clicking the route numbers below.
Route 436 from 18 December 2021
Route 479 from 18 December 2021
A range of fares using our easy to use M-Tickets are available to purchase from our website.
We look forward to welcoming you on-board soon!