New route 621 27/03/2021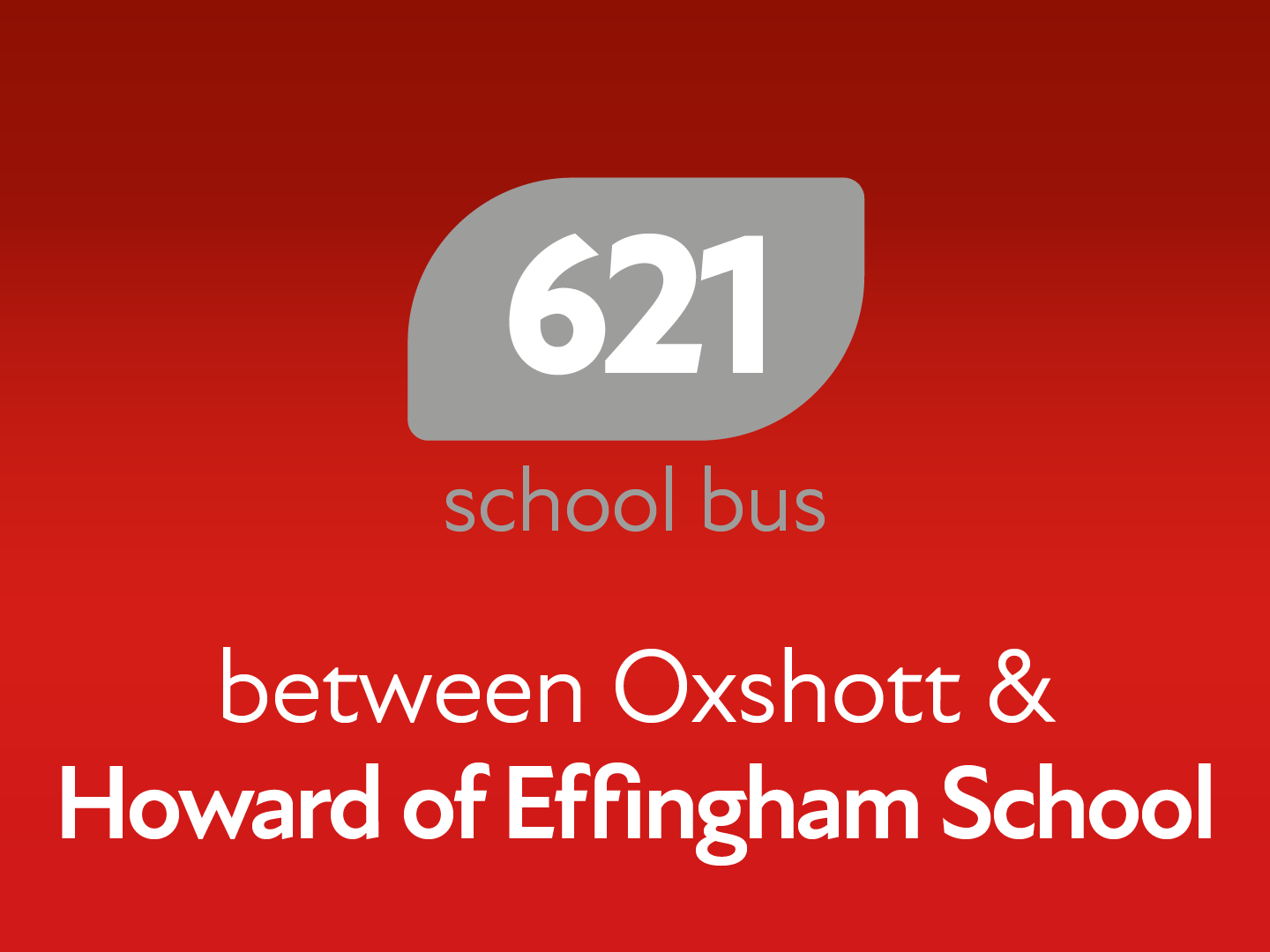 We're pleased to announce that from Monday 21 April 2021 we will be running route 621 between Oxshott and Howard of Effingham School on behalf of Surrey County Council.
The new timetable is available to view by clicking the route number below.
Route 621 from 19 April 2021
A range of special fares using our easy to use M-Tickets will be available to purchase from our website soon.
Please note this route is for Howard of Effingham School students only.