New buses for routes 456 & 514/515 17/12/2020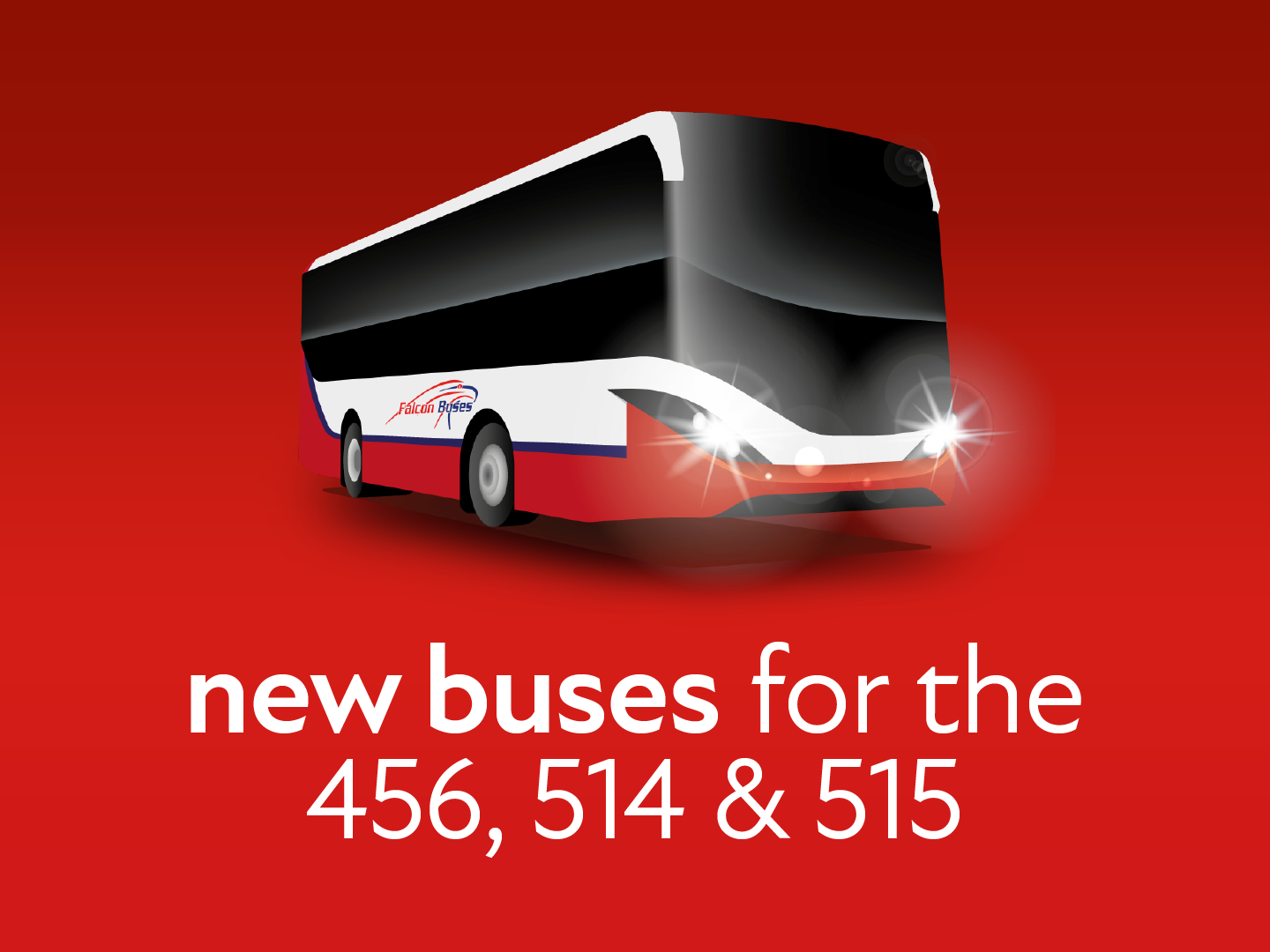 We are pleased to announce that following tender extensions on routes 456, 514/515 and 564 in September 2020, the last of our four new buses have arrived and entered service.
It's great news for our customers and the environment as these vehicles will increase capacity and reduce emissions.
The new buses entering service on routes 514/515 meet the latest Euro 6 emission standards that will be required for the upcoming extension to London's Ultra Low Emission Zone.
Route 456 will also benefit from reduced emissions and, as the vehicles are longer, an increase in capacity with four extra seats per bus compared to the current vehicles.
In addition, route 564 will benefit from newer vehicles meeting Euro 5 emission standards.