Travelling with dogs on our buses 05/01/2022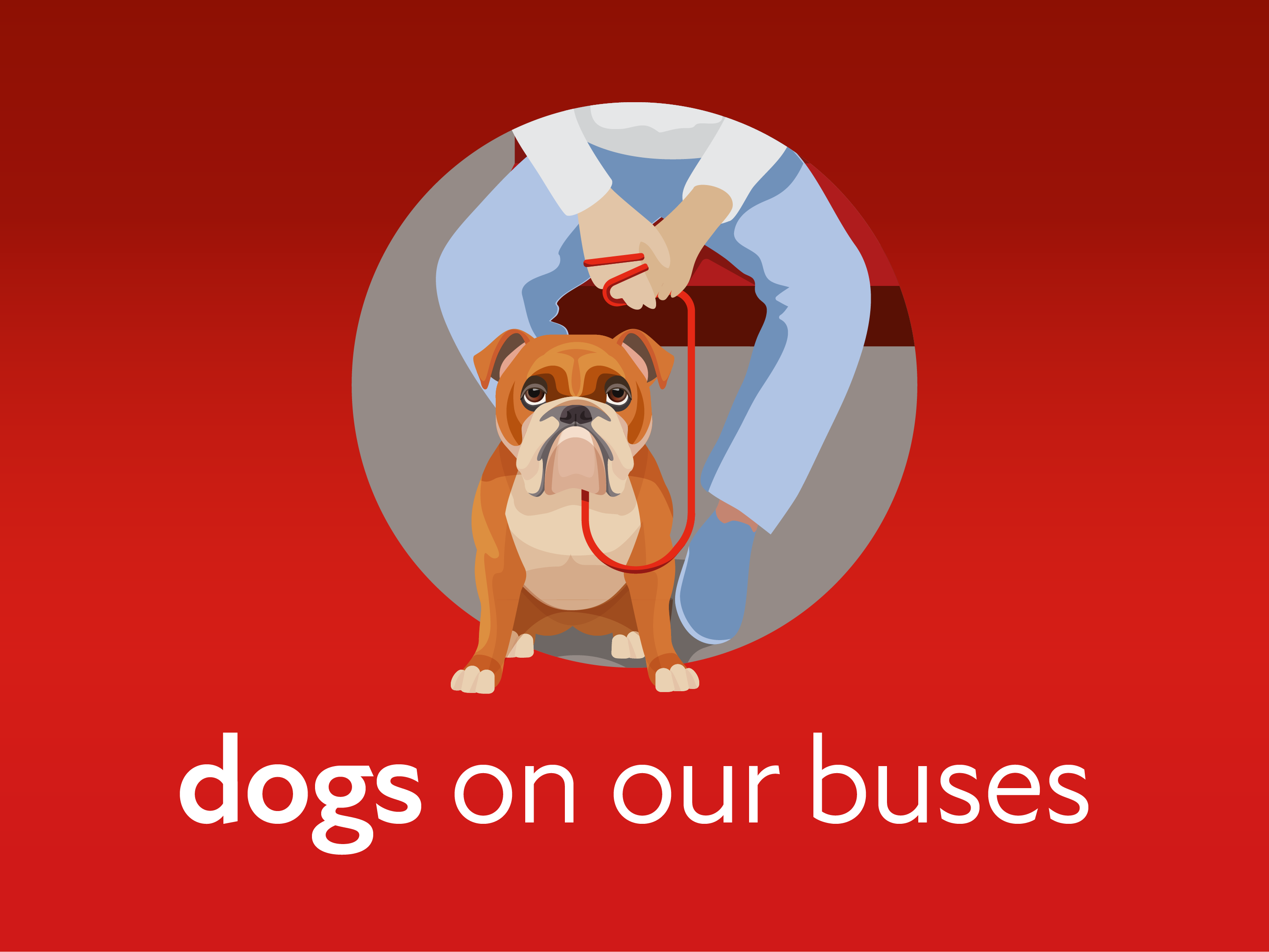 From Monday 17 January 2022 we will be amending our policy regarding travelling with dogs on board our buses.
From this date we will allow small dogs on board our buses subject to the drivers discretion and the conditions stated below:-
Only 1 small dog will be carried at a time
Dogs should be kept on a lead at all times
Dogs are not allowed to sit on seats or on the passengers lap and should sit quietly on the floor
The dogs owner shall be liable for any damage and/or costs of additional cleaning due to fouling and of lost revenue due to the removal of vehicles from service for cleaning.
The dogs owner shall be liable any claim of injury or harassment caused to other passengers while travelling on our vehicles
The carriage of dogs is at the sole discretion of our drivers
This will be for a trial period of 6 months and we will review this policy again around June 2022.